Blog / Eyewear
Sunglasses Trends for Winter
Stay on trend this winter while protecting your eyes with the hottest sunglasses styles of the year.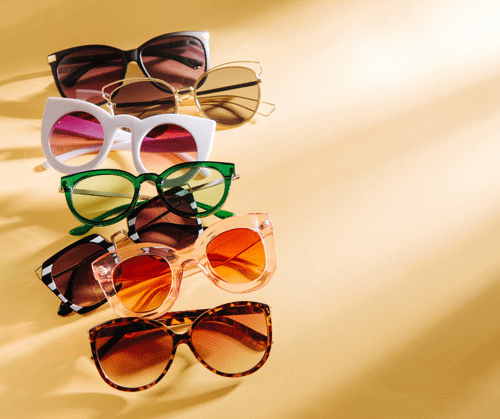 Whether you're looking for a statement pair, something a little bit different or a classic trend, this season's top styles cover it all!
Power Colour
This year there is a big trend for power colours, especially red! Many fashion houses are adding a trend red lens to their looks this season. If red coloured lenses are too much for you why not opt for a bright red frame instead?
Little Black Frames
Much like the LBD, black sunglasses will never go out of fashion. They're classic and timeless, and easy to style no matter what you pair them with. Black frames and dark lenses have been popular on the catwalk, with many designers opting for a smaller 90's style frame.
Add a Splash of Colour
Add some colour to your outfit with a pair of coloured sunglasses. There are a whole range of sunglasses with different coloured frames available, and there's sure to be something to reflect your style and personality.
Oversized
Pay homage to the 60's with a pair of oversized, circular sunniness favoured by big fashion houses like Gucci. Oversized sunglasses not only look great but also offer your eyes and surrounding area more protection from UV.
Browse our collection of sunglasses today and find your perfect pair ready for winter.
More From The Blog
Catch up with the latest in eyecare and eyewear