Blog / Contact Lenses
Love Your Lenses
June 13th – 19th is Love Your Lenses week, a week dedicated to promoting healthy use of contact lenses.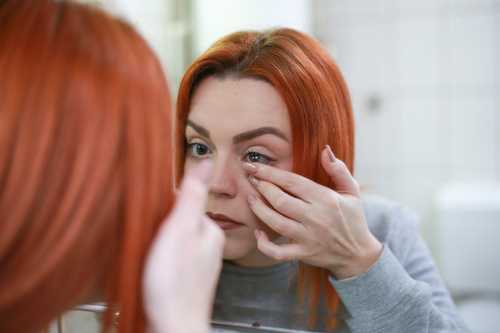 Contact lenses are worn by millions of people around the world as a convenient alternative to wearing spectacles. With a wide variety of contact lenses available there is something to suit a range of prescriptions and lifestyles.
Taking care of your contact lenses is important to maintain good eye health and reduce the risk of eye infections. There are several easy steps that you can take to ensure your contact lenses are cared for correctly.
· Attending regular aftercare appointments is advised by your eyecare practitioner, these are important to not only update your contact lens prescription but to also assess the health of the eye.
· Thoroughly wash and dry your hands before inserting or removing your contact lenses.
· Do not mix your contact lenses with water, this includes not wearing them for water sports, swimming, or in the shower.
· Remove you contact lenses before going to sleep, unless advised otherwise.
· Do not use contact lenses or solution that is out of date.
· Check that your contact lenses are not damaged or inside out before putting them in.
· Stick to the recommended wear schedule and replacement frequency.
Most contact lens wearers won't experience any problems while they wear their lenses, however it is useful to ask yourself these 3 questions when you wear them.
1) Do your contact lenses feel good when you wear them all day?
2) Do your eyes look healthy?
3) Is your vision normal?
If the answer to any of these questions is no then it is recommended to remove your lenses and contact your eyecare practitioner as soon as possible to be advised what to do next.
If you have any questions about contact lenses contact your local MKO today.
More From The Blog
Catch up with the latest in eyecare and eyewear