Blog / Eyewear
Children and Their Glasses
Accidents happen with children's glasses which is why we have put together a few useful tips for taking care of your child's glasses.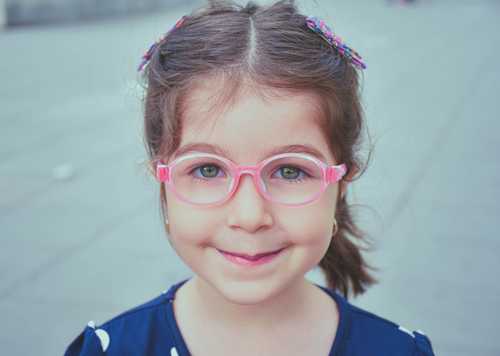 Children are full of energy, and often running about somewhere with their friends or siblings playing. It is no surprise that occasionally we come across a pair of glasses at the bottom of the school bag or covered in scratches and dirt. Occasionally this leads to broken or damaged glasses.
Whilst accidents do happen, you don't want to be replacing your child's glasses every few months, so we have put together a few useful tips for taking care of your child's glasses.
Keep them clean – This is the simplest and easiest part of taking care of glasses and something you can teach your child to do. Not only will dirty, smudged glasses prevent your child from being able to see properly but it could make accidents more likely. Turn glasses cleaning into a habit like brushing their teeth, get your child to clean their glasses when they take them off at night before they go to bed.
If they're not on your face, put them in the case – When your glasses aren't on your face is when they can incur the most damage. They can get scratched, squished in a bag, and sat, or stood on! The best way to protect your glasses from damage is to put them back in the glasses case they came in. This keeps them safe and protects them from any potential damage.
Handle them correctly – It is important for children to take their glasses off correctly with two hands. By using one hand, the side can become stretched and the hinges become loose which leads to broken and damaged glasses.
Avoid wearing them for physical activities – If they don't need to be wearing their glasses outside, get your child to remove their glasses before playing or engaging in sport to prevent any damage. If they do need to wear their glasses, lenses can be made with an anti-scratch coating or you could invest in specialised prescription sports goggles.
Have a spare pair – It's always a good idea to have a spare pair of glasses for adults and children. It's worth investing in a backup pair of glasses, especially for children with high prescriptions who rely on their glasses.
If you need any repairs doing on your glasses, we advise bringing them back to us for continuity and to help as much as possible.
We have a fantastic range of spectacles and sunglasses available for children in our practices, and eye examinations for children under 16 are covered by the NHS.
If your child is due an eye examination, or has been struggling with their vision contact your local MKO today to book their appointment.
More From The Blog
Catch up with the latest in eyecare and eyewear