Blog / Eyewear
Brand Spotlight - Etnia Barcelona
Etnia Barcelona is an eccentric, bold and colourful eyewear brand based in Barcelona.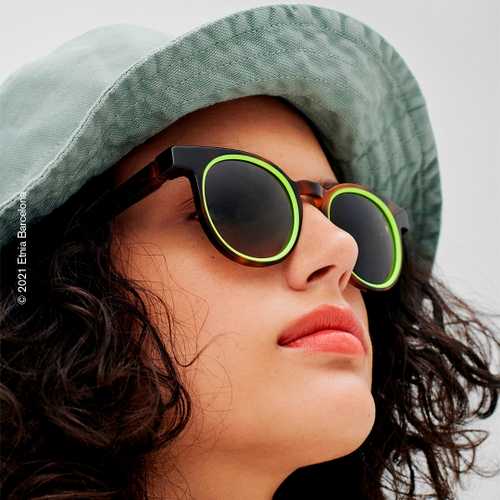 Etnia Barcelona is an eccentric, bold and colourful eyewear brand based in Barcelona.
Current owner of Etnia Barcelona, David Pellicer had grown up in the eyewear industry, with his grandfather owning an eyewear factory which distributed glasses all over Spain. When David joined the company in the 90's he dreamed of creating something new, and that something was creating a brand. He wanted a brand that embodied the idea of being free, and allowing people to express themselves through colour and art. In 2001 Etnia Barcelona was born.
The city of Barcelona is a huge inspiration to the brand, as it is not only where it was born and continues to grow, but it is also a city that is innovative, rebellious, and visionary. It is a city that evolves but never forgets where it came from.
Quality materials and finish are a fundamental part of production for Etnia Barcelona. They control every process from start to finish, scrutinising every detail to ensure their high quality of standards are met, and use the best materials on the market including natural acetate from Mazzucchelli.
Etnia have been focusing on becoming a more sustainable and ethical brand over the last few years, from using natural materials, to setting up the Etnia Barcelona Foundation. The foundation was set up in a fight to improve the eyesight of people who do not have access to eyecare or glasses due to a lack of resources. Not only does it provide eye examinations for school children at risk of social exclusion, but they have also launched a network of non-profit opticians in developing countries to provide prescription glasses to the local population and they donate frames to other organisations who share the same vision.
If you're looking for a new style, that makes a statement you're sure to find it with Etnia Barcelona. Browse our collections in practice today. Models may vary between MKO branches.
More From The Blog
Catch up with the latest in eyecare and eyewear