Blog / Eyewear
Brand Of The Month For June - Eco Eyewear!
Our Brand of the Month for June is the fantastic sustainability-focused brand Eco!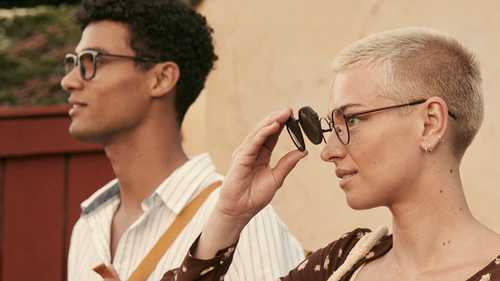 This month, for our Brand of the Month, we want to bring attention to a brand that has the planet in mind, Eco Eyewear.
Founded in 2009, Eco Eyewear was the first sustainable eyewear brand and today is sold all over the world.
All of the frames they produce are made from sustainable materials including bio acetate, made from natural cotton and wood pulp with the same look and feel as normal acetate.
They also use recycled metal, which reduces waste and pollution and saves energy, and reduces mining emissions.
One of the best traits from Eco Eyewear is the use of magnetic clips that can be attached to your prescription Eco frames, turning them into sunglasses.
Eco Eyewear plant a tree for every frame that is sold, with their initiative "One Frame, One Tree", planting over 3.3 million frames to date.
Eco Eyewear is sold in all of our practices, so stop by and browse the brand today!
More From The Blog
Catch up with the latest in eyecare and eyewear